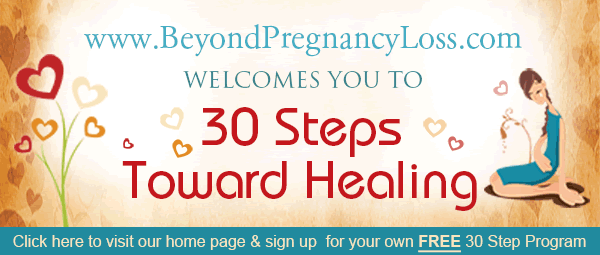 30 Steps Toward Healing – Step 8: Sharing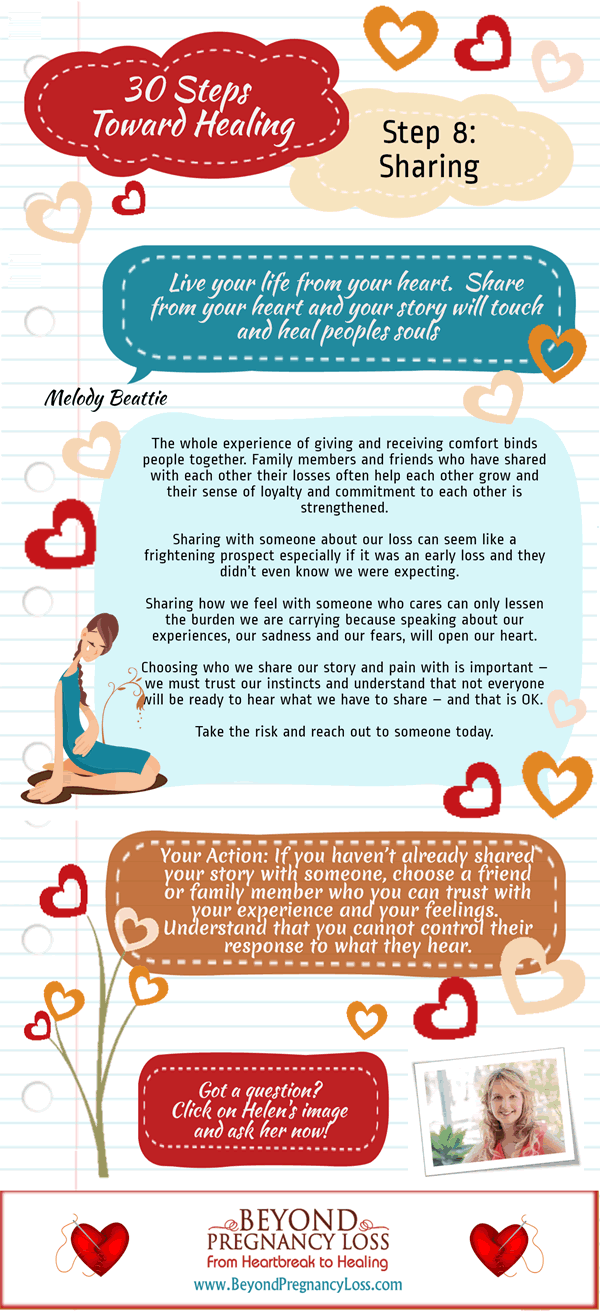 "Live your life from your heart.  Share from your heart and your story will touch and heal peoples souls"   Melody Beattie
The whole experience of giving and receiving comfort binds people together. Family members and friends who have shared with each other their losses often help each other grow and their sense of loyalty and commitment to each other is strengthened.
Sharing with someone about your loss can seem like a frightening prospect especially if it was an early loss and they didn't even know you were expecting.
Sharing how you feel can only lessen the burden you are carrying because speaking about your experiences, your sadness and your fears, opens your heart.
Choosing who you share your story and pain with is important – trust your instincts and understand that not everyone will be ready to hear what you have to share – and that is OK.
Action: Take the risk and reach out to someone today.If you haven't already shared your story with someone, choose a friend or family member who you can trust with your experience and your feelings understanding that you cannot control their response to what they hear.