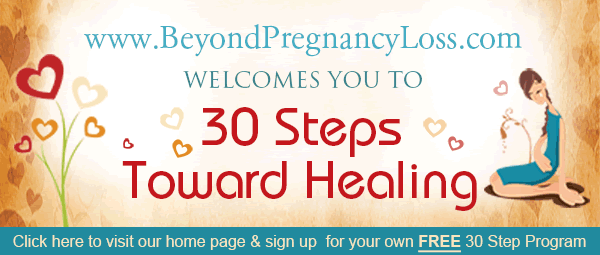 30 Steps Toward Healing – Step 4: Courage
"Healing takes courage, and we all have courage, even if we have to dig a little to find it"  Tori Amos
Courage is summoning strength in the face of life's difficulties or, sometimes, life's horrors. Sometimes just walking through adversity to get to the other side is a sign of courage.
True courage requires not that we stick to a chosen course no matter what, but that we adapt and persist in the service of our goal to heal.
Courage is not about finding healing easy; it is about doing what needs to be done. It is not about denying emotions such as grief, sorrow, or despair, but about moving through them–and knowing when we must rely on the strength of others to carry us through.
With courage every storm brings a fresh new beginning.
Action: Ask yourself what it is that you need to change in yourself to fully embrace the healing process. Keep in mind that healing does not mean forgetting, healing is honouring the life your baby lost by living your life to the full.