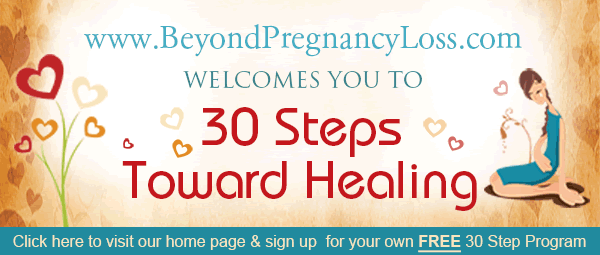 30 Steps Toward Healing – Step 21: Facing Fear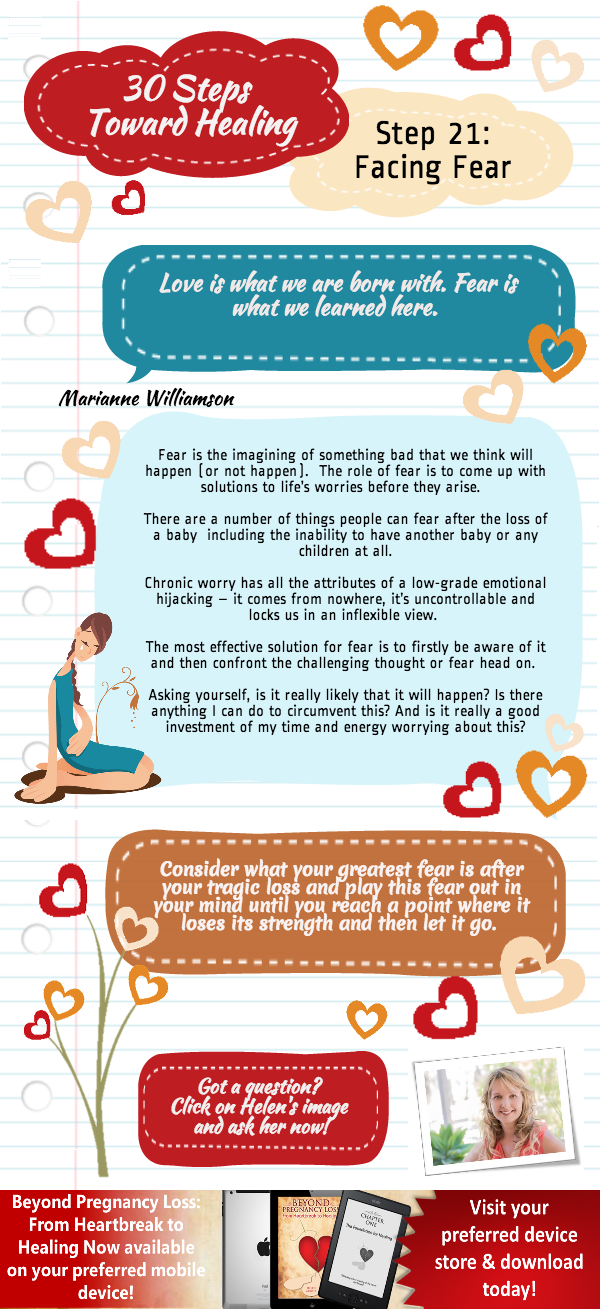 "Love is what we are born with. Fear is what we learned here."
Marianne Williamson
Fear is the imagining of something bad that we think will happen (or not happen).  The role of fear is to come up with solutions to life's worries before they arise.  There are a number of things people can fear after the loss of a baby  including the inability to have another baby or any children at all.
Chronic worry has all the attributes of a low-grade emotional hijacking – it comes from nowhere, it's uncontrollable and locks us in an inflexible view.
The most effective solution for fear is to firstly be aware of it and then confront the challenging thought or fear  head on. Asking yourself, is it really likely that it will happen? Is there anything I can do to circumvent this? And is it really a good investment of my time and energy worrying about this?
Action: Consider what your greatest fear is after your tragic loss and play this fear out in your mind until you reach a point where it loses its strength and then let it go.