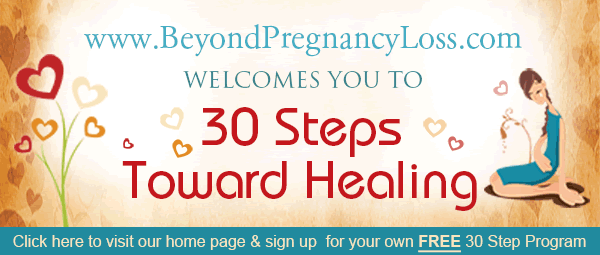 30 Steps Toward Healing – Step 16: Saying Goodbye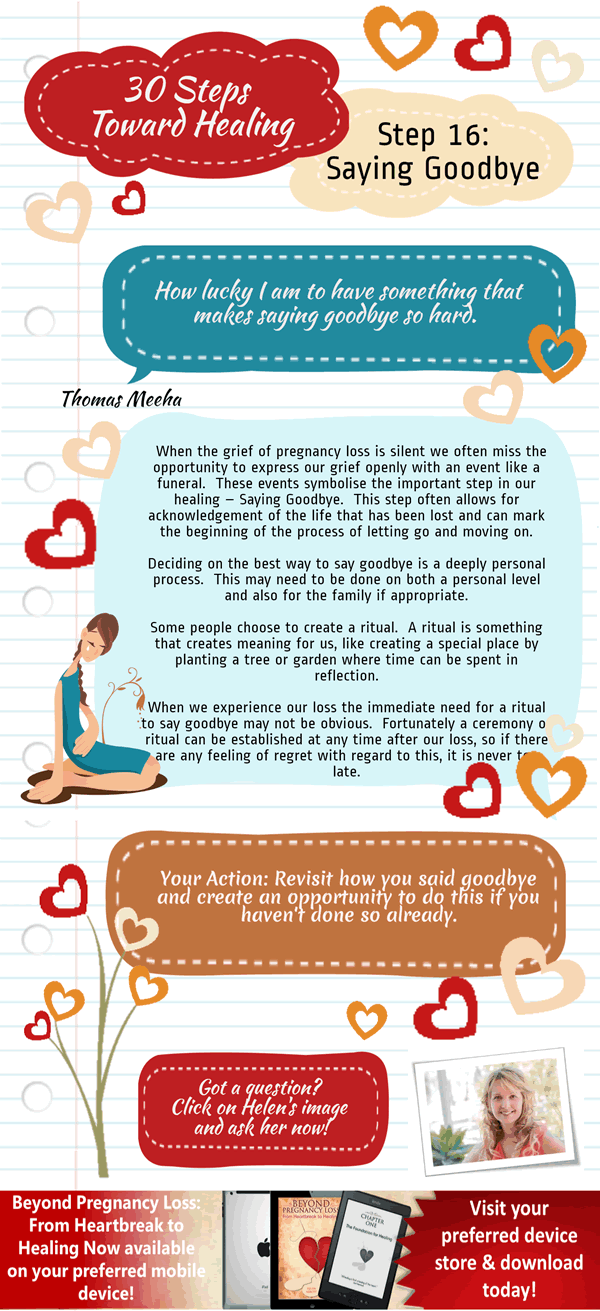 "How lucky I am to have something that makes saying goodbye so hard"   Thomas Meeha
When the grief of pregnancy loss is silent we often miss the opportunity to express our grief openly with an event like a funeral.  These events symbolise the important step in our healing – Saying Goodbye.  This step often allows for acknowledgement of the life that has been lost and can mark the beginning of the process of letting go and moving on.
Deciding on the best way to say goodbye is a deeply personal process.  This may need to be done on both a personal level and also for the family if appropriate.
When we experience our loss the immediate need for a ritual to say goodbye may not be obvious.  Fortunately a ceremony or ritual can be established at any time after our loss, it is never too late.
Action: Revisit how you said goodbye and create an opportunity to do this if you haven't done so already.