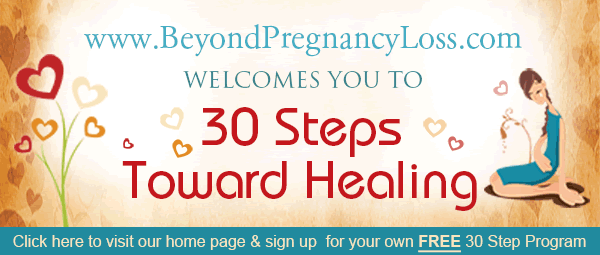 30 Steps Toward Healing – Step 10: Resilience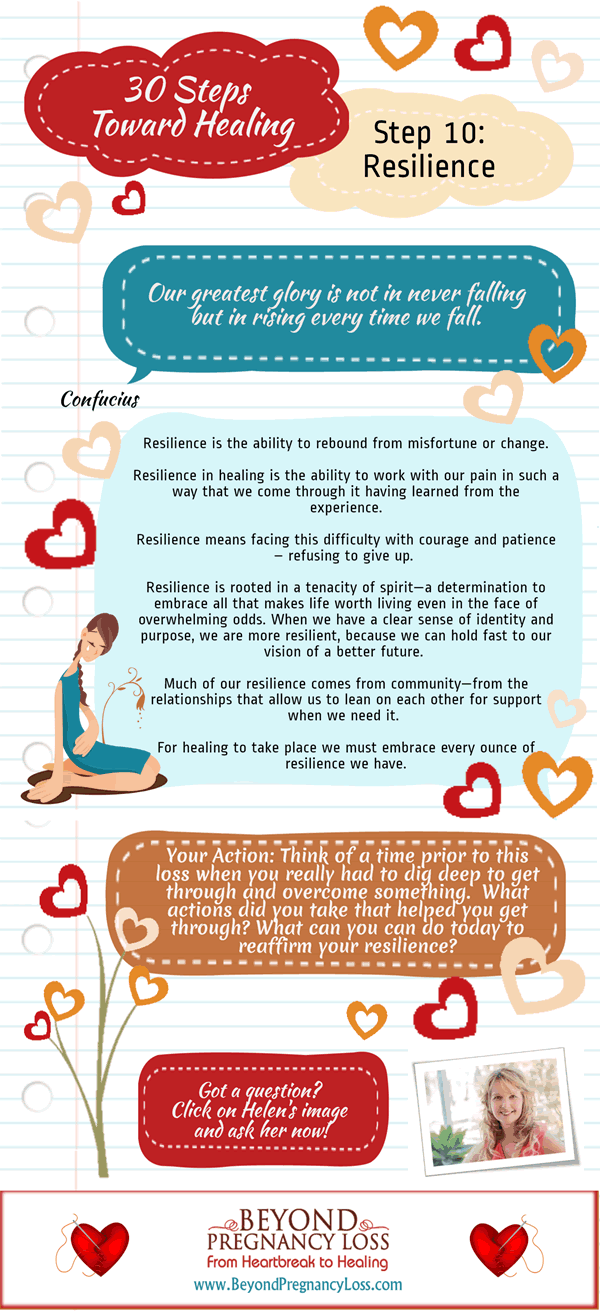 "Our greatest glory is not in never falling but in rising every time we fall"  Confucius
Resilience is the ability to rebound from misfortune or change
Resilience in healing  is the ability to work with our pain in such a way that we come through it having learned from the experience. Resilience means facing this difficulty with courage and patience – refusing to give up.
Resilience is rooted in a tenacity of spirit—a determination to embrace all that makes life worth living even in the face of overwhelming odds. When we have a clear sense of identity and purpose, we are more resilient, because we can hold fast to our vision of a better future.
Much of our resilience comes from community—from the relationships that allow us to lean on each other for support when we need it.
For healing to take place we must embrace every ounce of resilience we have.
Action: Think of a time prior to this loss when you really had to dig deep to get through and overcome what you experienced.  Identify the actions you took that helped you through and consider something that you can do today to reaffirm your resilience.