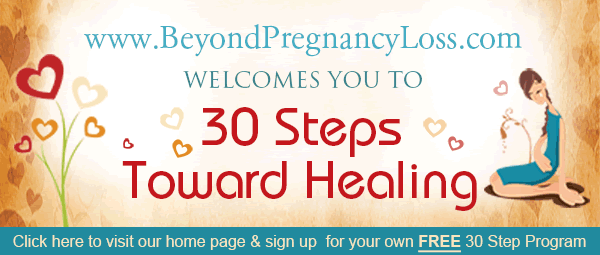 30 Steps Toward Healing – Step 1: Validation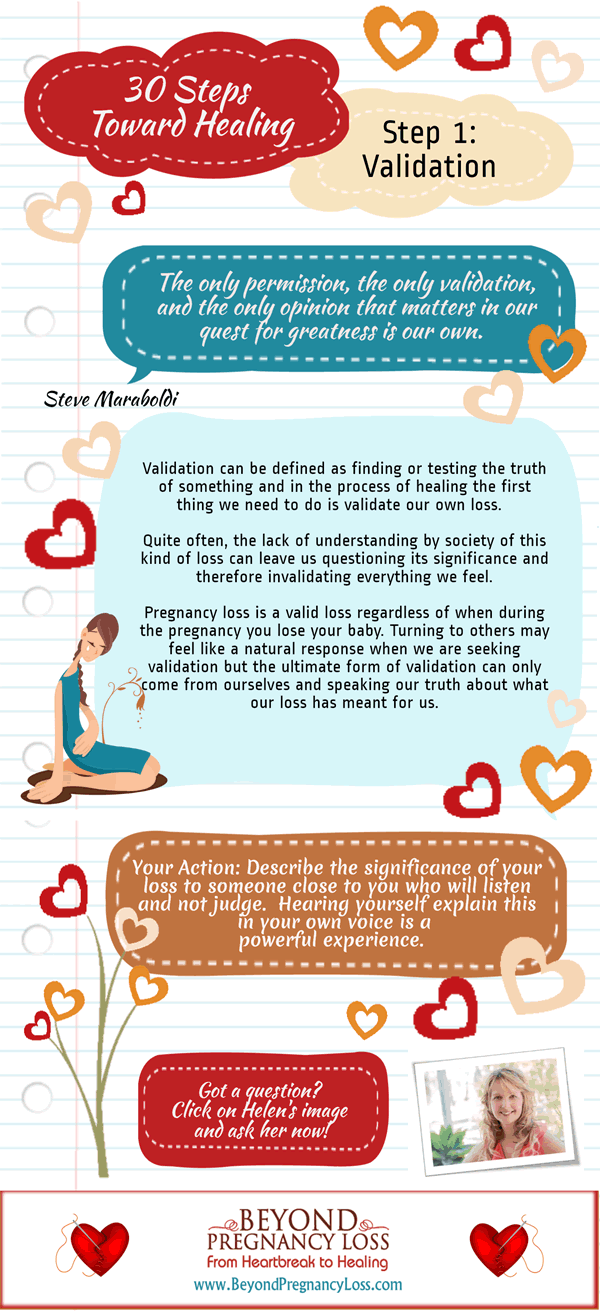 "The only permission, the only validation, and the only opinion that matters in our quest for greatness is our own."   Steve Maraboldi
Validation can be defined as finding or testing the truth of something and in the process of healing the first thing we need to do is validate our own loss.  Quite often, the lack of understanding by society of this kind of loos can leave us questioning its significance and therefore validating everything we feel.
Pregnancy loss is a valid loss regardless of when during the pregnancy you lose your baby. Turning to others may feel like a natural response when we are seeking validation but the ultimate form of validation can only come from ourselves and speaking our truth about what our loss has meant for us.
Action: Describe the significance of your loss to someone close to you who will listen and not judge.  Hearing yourself explain this in your own voice is a powerful experience.